City-Licensed Tree Services
The City of Coeur d'Alene requires that when someone is paid to work on public trees, that they be a licensed tree service. "Public trees" include those within the rights of way lining the streets. The licensing process assures tree care quality as well as addresses liability issues. To be a licensed tree care specialist in the City of Coeur d'Alene, the professional must meet six qualifications:
Be familiar with the city Urban Forestry ordinance.

Be familiar with Coeur d'Alene's tree care standards.

Have a International Society of Arboriculture (ISA) Certified Arborist on staff.

Provide proof of past tree care experience.

Pay a licensing fee.

Carry workman's compensation insurance and liability insurance naming the City of Coeur d'Alene as also insured.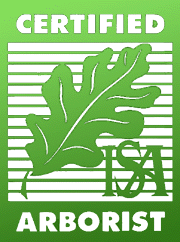 International Society of Arboriculture (ISA) Arborist Certification
To become a Certified Arborist, the tree care specialist must have three years of experience and complete an extensive exam administered by the ISA, which covers the principles and practices of tree care. Maintaining certification requires a "continuing education" component.
By requiring a certified arborist to be on staff of licensed tree services, the City of Coeur d'Alene achieves:
1. Assurance that the supervising arborist has at least three years of experience.
2. Assurance that a specific knowledge base concerning tree biology, arboriculture, and tree care safety is met.
3. A higher level of public tree care without having to administer local tests.
4. Motivation for arborists to keep abreast of new information concerning the science and safety of the profession.
Consulting with a Certified Arborist for tree related questions provides security and confidence in knowing that your trees needs are being met with the utmost skill and care. City-licensing is only required to work on public trees. Homeowners are free to hire non-licensed tree services to work on their private property trees.
Coeur d'Alene City-Licensed Tree Care Services

Click here for current list