Cemetery Division
Click here, or the picture below, to go to an interactive
Cemetery database where you can look up individual burial sites.

Cemetery Office: Cemetery Locations:
710 East Mullan Avenue Forest Cemetery: 1011 North Government Way
Coeur d'Alene, ID 83814 Riverview Cemetery: 1065 North Lincoln Way
Phone: (208) 769-2252
Office Hours: 8 am-5 pm, Monday-Friday


GENERAL CEMETERY RULES:


We recommend all decorations be removed by October 1. No dogs or alcohol. No glass or ceramic decorations. No in-ground planting of any kind. No unattended children under the age of 12 allowed. All interments must be scheduled and performed by cemetery staff. All headstones must be approved and set by staff or designated contractors. No gathering of, or taking flowers from cemetery grounds. Decorations are subject to removal at cemetery staff's discretion. Maximum speed limit is 10 miles per hour. Any persons disturbing the peaceful nature of the cemetery will be asked to leave. The cemetery is closed daily to the public from 10 p.m. to 7 a.m.

The above rules are not entirely inclusive, they are a general representation of numerous city ordinances. Contact the cemetery office for clarification or questions.

Cemetery Brochure

Forest Cemetery Interment List

Riverview Cemetery Interment List

Cemetery Lots
Forest Cemetery has cremains lots, infant lots, and cremains niche walls available.
Casket lots, infant lots, cremains lots, and niches in cremains niche walls are available in
Riverview Cemetery.
There is a section within Riverview Cemetery set aside for Veterans.

Both the Veterans of Foreign Wars Post 889 and the American Legion Post 14
have sections set aside in Forest Cemetery for the use of their membership.

Appointments can be made to look at available lots on weekdays
between the hours of 8 a.m. and 3:30 p.m.

History of Forest & Riverview Cemeteries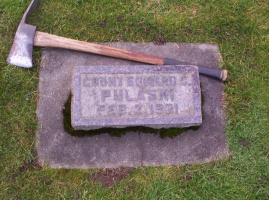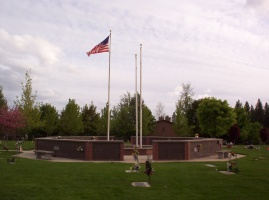 Forest Cemetery is rich in history. People like to stroll through the cemetery to observe the many different styles and inscriptions of monuments.
For example, descendants of Betsy Ross erected a monument in her honor and many
Civil War Veterans from the Grand Army of the Republic are buried here.

The local Army post, known as 'Fort Sherman,' was abandoned by the Army when they moved to Spokane in the late 1800's.
In the early
1900's, the Coeur d'Alene citizenry petitioned President Theodore Roosevelt to convey the old Army post cemetery to Coeur
d'Alene for a municipal cemetery.
In 1905, by proclamation, President Roosevelt gifted the City of Coeur d'Alene with what is now
known as 'Forest Cemetery.'
In the late 1960's, the city purchased additional acreage adjacent to Forest Cemetery and named the addition 'Riverview
Cemetery.'
Riverview Cemetery carries on with the tradition of Forest Cemetery and is complemented by a beautiful cremains Niche Garden
area,
as well as a veterans section dedicated to all the veterans of the various branches of the U.S. Military.
The gentle terrain of Forest and Riverview Cemeteries creates a peaceful atmosphere and aesthetic surroundings.
The grounds
are well cared for, which adds to the serenity of the cemetery.
Come and visit, we would love to show you around, or just come by
and stroll through at your leisure.
Forest Cemetery Walking Tour: Click Here
Please note: This is a large file and may take a few minutes to download with slower internet connections.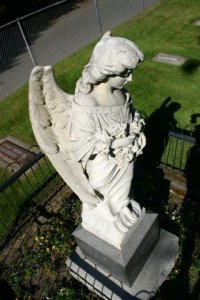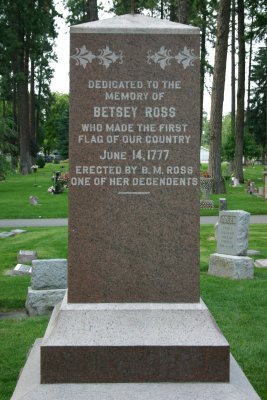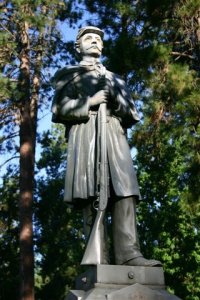 Coeur d'Alene Forest and Riverview Cemeteries are city owned perpetual care cemeteries.


Perpetual care c
emeteries assure the community that the cemetery grounds will always be cared for.