Volunteer Opportunities
BECOME A STUDENT REPRESENTATIVE ON THE CITY'S BOARDS, COMMITTEES AND COMMISSIONS! CLICK HERE for an application form.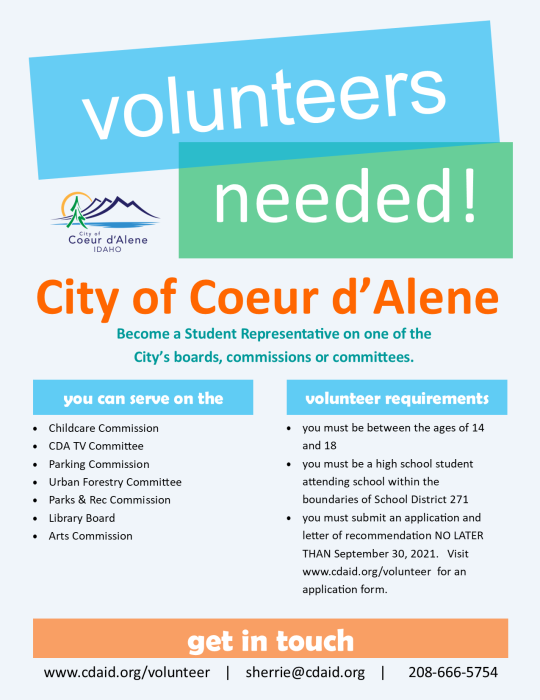 ADULT VOLUNTEER OPPORTUNITIES

You can make a difference in your community by getting involved in one of the city's boards, committees, or commissions. Your participation is valuable and important!

For more information regarding volunteer opportunities in the City of Coeur d'Alene, please contact Sherrie Badertscher, Executive Assistant, Municipal Services Department, sherrie@cdaid.org.
---
---
Volunteer your group or organization for Storm Drain Stenciling. Click here for more information.
---
For community volunteer opportunities, please click on the following links:
United Way of North Idaho

Panhandle Parks Foundation Make a difference in your community! Contact Tracy Meyers at panhandleparks@gmail.com or call (208) 446-4813

Boys & Girls Club of Kootenai County