Purchasables
The Coeur d'Alene Parks Department has several items available to the public for purchase.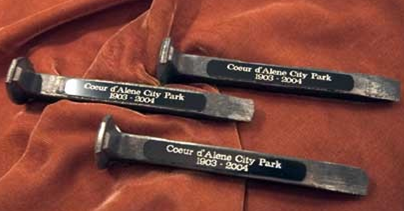 Railroad Spikes
These historical spikes, placed in the ground in 1903, brought an electric
railroad from Spokane to Coeur d'Alene which is now known as the Coeur
d'Alene City Park area. In 2004, 101 years later, the railroad tracks were
removed and salvaged to be made available to the public as a "piece of
Coeur d'Alene history."

Cost: $15 each.
Click here for the order form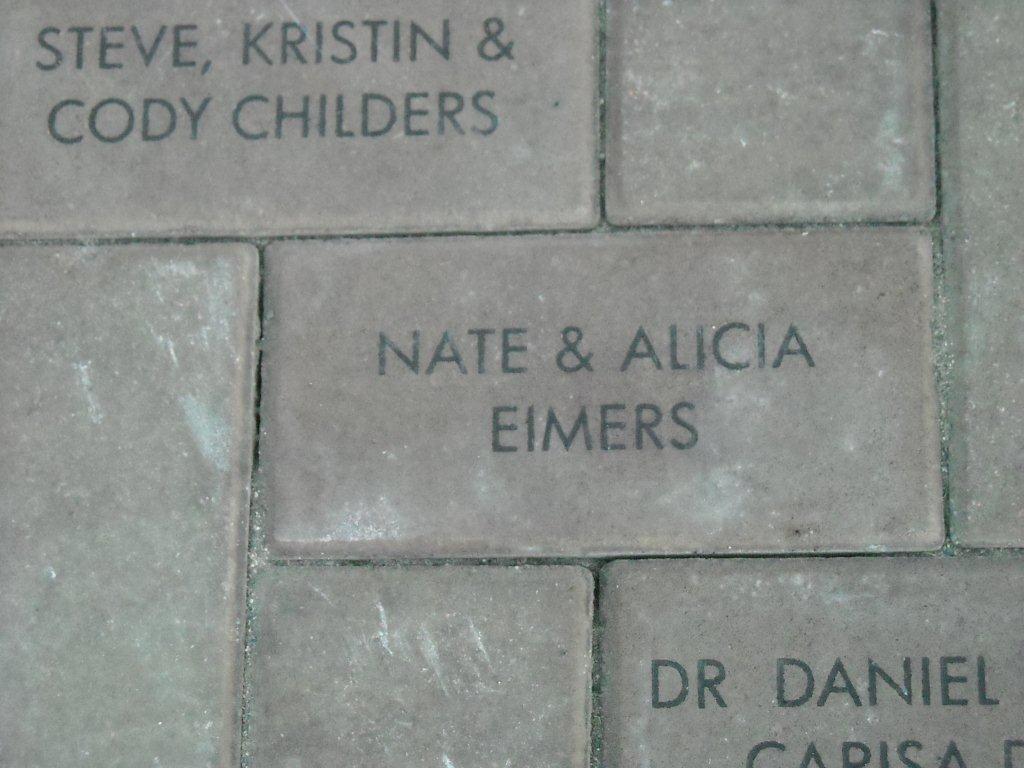 Engraved Brick/Granite Cap/Engraving on Donor Wall
The Cherry Hill Fallen Hero's Plaza was dedicated on September 11th,
2009. The 9-11 Memorial Playground and the Plaza were supported with
donations from community businesses and individuals. Now you too can
help support the Plaza by purchasing an engraved brick, granite cap or
an engraving on the donor wall.

Cost: Brick $50/Granite Cap $500/Engraving on Donor Wall $250

Click here for the order form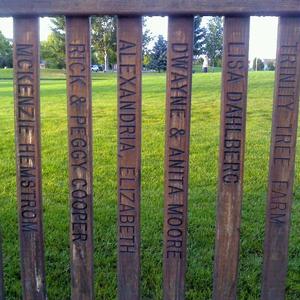 Engraved Fence Pickets
Many of Coeur d'Alene Parks have wooden fences encircling the
playgrounds. Each picket in the fence is available to have
engraved with the name of your choice. The parks were pickets
are still available include: Bluegrass Park, Cherry Hill Park,
and Shadduck Park.

Cost: $30 each.

Click here for the order form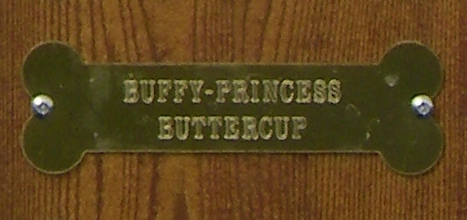 Brass Dog Bone Engraving
In 2010, the City of Cd'A, School District 271, and the Kootenai County
Dog Park Association opened the city's first off-leash dog park
at Northshire Park. The following year a second off-leash dog park
was opened at Cherry Hill Park. These parks were entirely funded by
area citizens and business, using no public money. You can now help
support this park by purchasing an engraved brass dog bone to be hung on the 'Paw-villion' at either park.

Cost: $30 each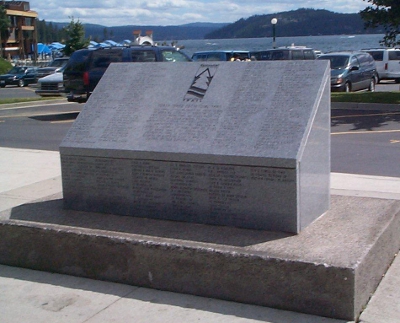 Centennial Trail Monument Engraving
A Centennial Trail monument is located at Independence Point by Lake
Coeur d'Alene. Engraving a name on the monument is a good way to
show support for the trail, recognize special people, or memorialize.
Donations to the Centennial Trail Foundation are tax-deductible.

Cost: $150
Memorial Field "Rock of Fame"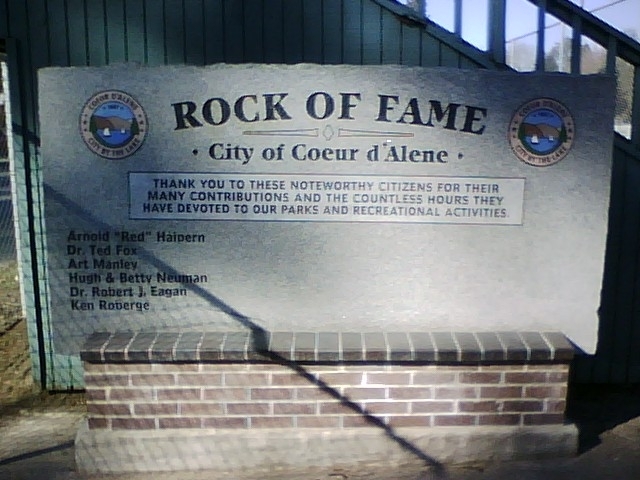 The Rock of Fame is located at Memorial Field. This monument is reserved for those who have made outstanding contributions to the Parks or Recreation Department. Click the nomination form link to nominate someone who has dedicated at least 15 years of their lives dedicated to parks and recreation.
Cost: No cost, up to three names are placed per year; approval takes place at the February Parks and Recreation Commission meeting
Click here for the nomination form



Coeur d'Alene Bike T-Shirts
The Coeur d'Alene Ped/Bike Committee helps plan our annual
Bike to Work Week every May. This year's design is available with
the Coeur d'Alene Bike on the Front and the statement
"Share the Road" on the back.

Cost: $20; Call 292-5766 to purchase a shirt!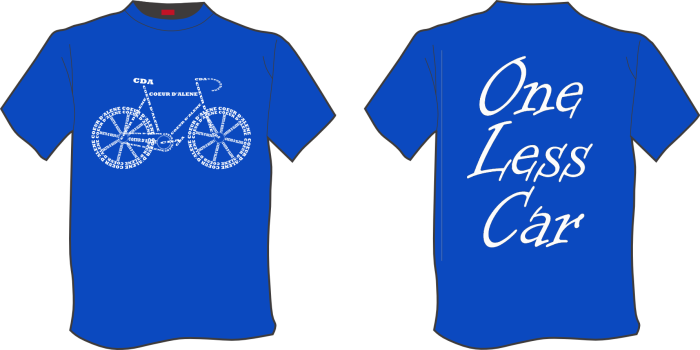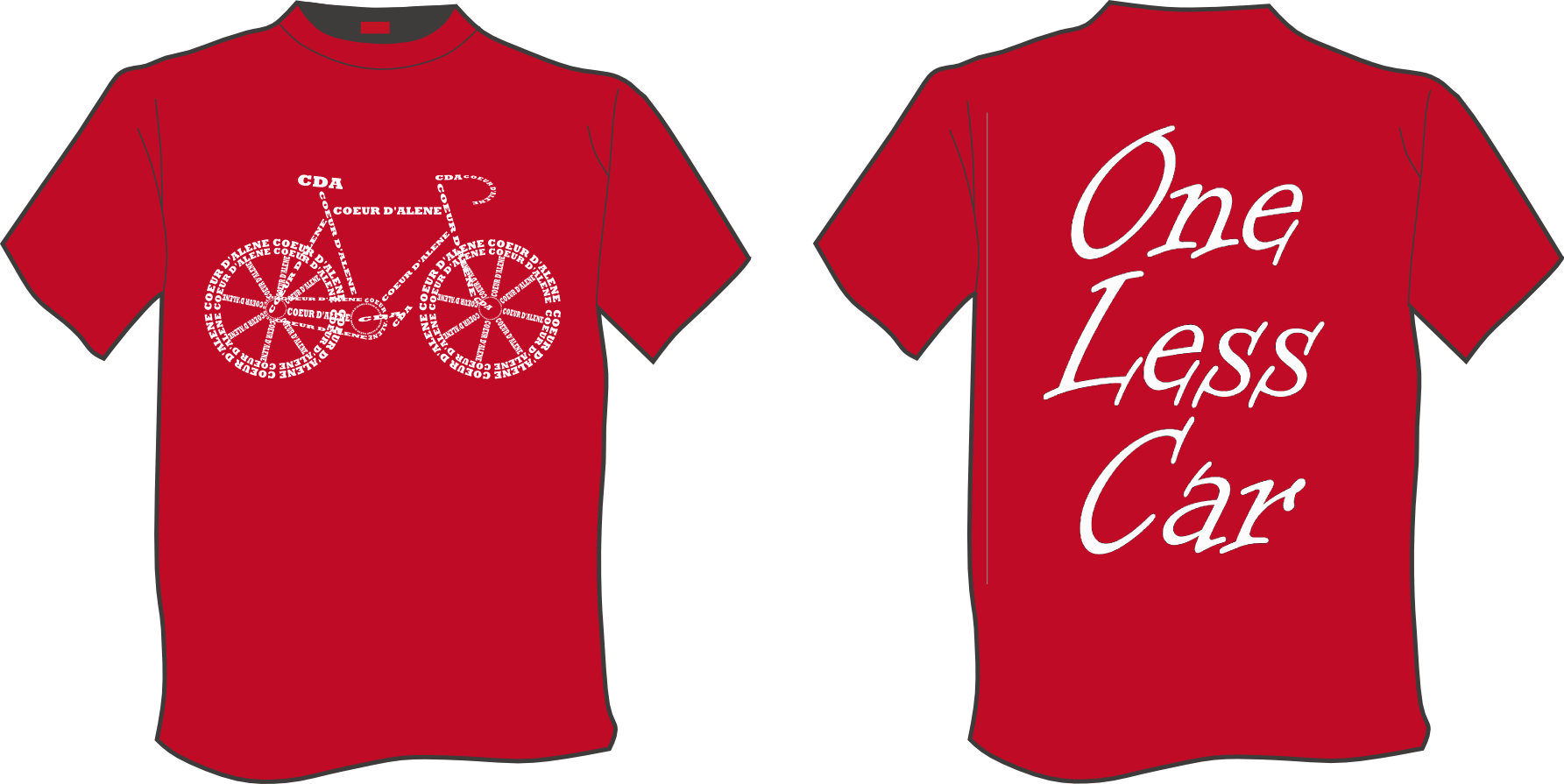 (We still have a few red and blue shirts in stock as well.)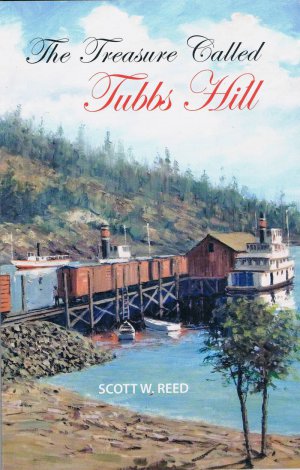 "A Treasure Called Tubbs Hill"
by Scott Reed
"A Treasure Called Tubbs Hill" is a book on the history of Tubbs Hill
written by local author Scott W. Reed. The book was published by the
Tubbs Hill Foundation in 2008 and all proceeds go to the Foundation.

Cost: $10
Available at City Hall in the Parks Department.






Stickers

The Coeur d'Alene Parks Department has Friend of Tubbs Hill stickers available for purchase.

Cost: $ 3 each