This park boasts the city's largest playground, a colorful splash pad, tennis/pickle ball court, basketball court, off-leash dog park, Avista Pavilion (to host events for up to 300 people), the Rotary Harbor House (that is a waterfront concession stand/restroom facility), the sea wall overlook, grand plaza, Veterans Memorial, and 4-acre grassy area with room to hold events for up to 5,000 people. This park also hosts a boat launch, mooring facilities and a trail head for Tubbs Hill. The 60 mile Centennial Trail that begins at Nine Mile Falls, Washington and ends at Higgins Point on Coeur d'Alene Lake runs right through the middle of McEuen Park.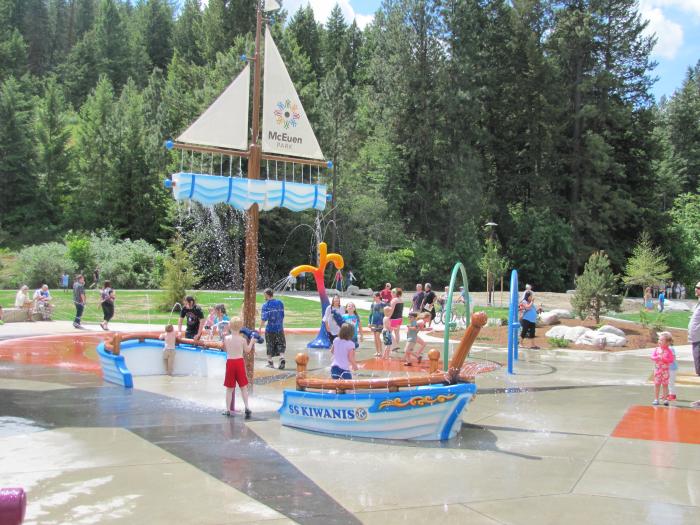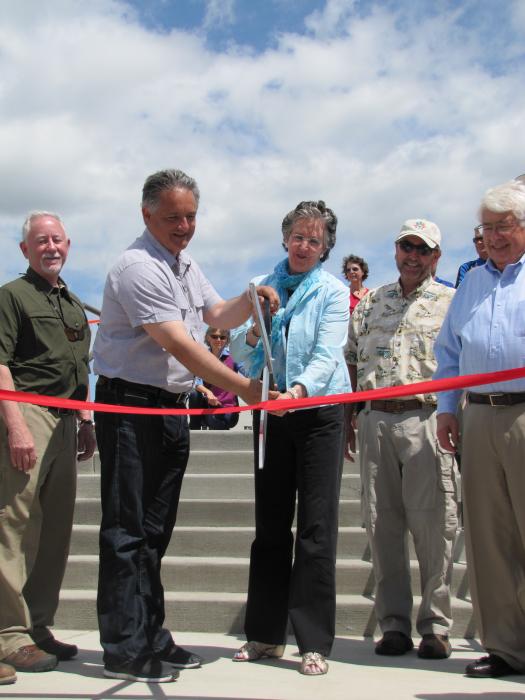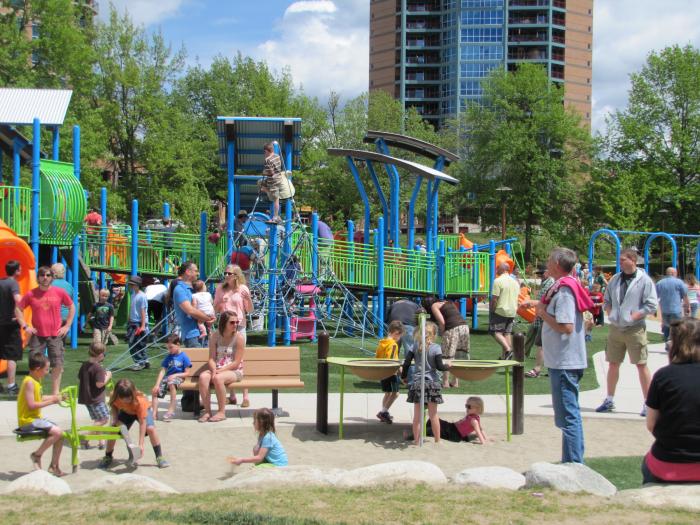 McEuen Park Reconstruction
More than 1,000 people celebrated the dedication of McEuen Park on May 24, 2014. The 20-acre, $20 million project included construction of an underground parking facility with spaces for 430 vehicles, which opened up nearly three acres of parkland. Work also included construction/expansion of parking lots adjacent to City Hall, Front Avenue upgrades, and a pedestrian promenade on Front Avenue.