Prairie Trail


About the Prairie Trail
Thanks to efforts by the North Idaho Centennial trail Foundation and the City of Coeur d'Alene, the Prairie Trail was constructed in July 2008 linking parks, schools, neighborhoods and businesses. The Prairie Trail starts at Beebe Boulevard and runs northwest 4 miles across town ending at Huetter Road. Plans to extend the trail another mile to Meyer Road are underway.
Click here for directional map to the Riverstone Trailhead
Overview Map of the Prairie Trail
Maintenance and Operation
Operation and maintenance of the Praire Trail is provided by the City of Coeur d'Alene Parks Department and the North Idaho Centennial Trail Foundation.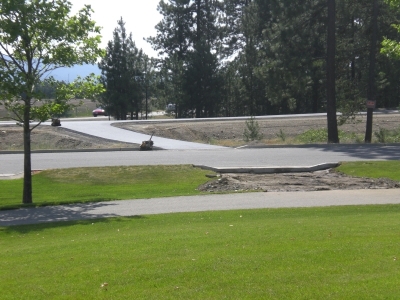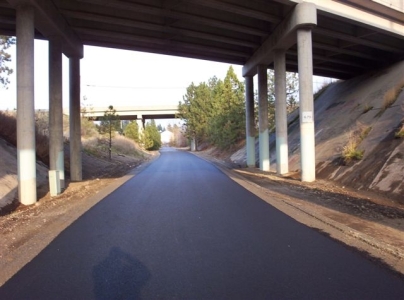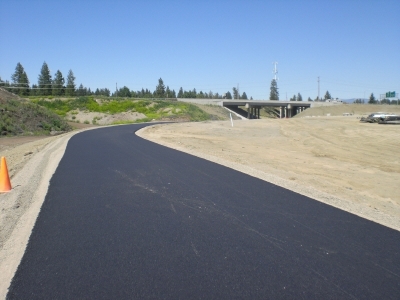 Special Activities Permit
Any group wanting to have a special activity using any part of the Prairie Trail must obtain a "Special Activities
Permit." Activities requiring a permit include marathons, triathlons/biathlons, bicycle rallies, walkathons, and foot races/runs. A
Special Activities Permit is available from the Coeur d'Alene Parks Department office at 710 E. Mullan Avenue, Coeur d'Alene, ID
83814 or the Post Falls Parks Department.
Donations
If you are interested in donating a bench, bike, drinking fountain, exercise equipment or picnic table to be used along the Prairie Trail, please contact Monte McCully, Trails Coordinator for the Coeur d'Alene Parks Department at (208) 292-5766
.
Rules and Regulations
The following rules and regulations help to protect the trail and trail users:

Keep to the right of the trail

Alcoholic beverages prohibited

Pedestrians have right-of-way

All users remain on designated trails

Bicycle speed limit: 15 mph

Maximum of two bicycle riders abreast at any time; if pedestrians are present, only one allowed.

Do not dusturb plants or animals

No structures, including vending equipment, are allowed

No motorized vehicles allowed on trail


North Idaho Centennial Trail Foundation


T

he non-profit North Idaho Centennial Trail Foundation assists with maintenance and capital improvement of the Prairie Trail,

as well as supports the development of new trails in Kootenai County. For information regarding current projects and membership

in the Foundation, write to:

P.O. Box 5163
Coeur d'Alene, Id. 83816