About Us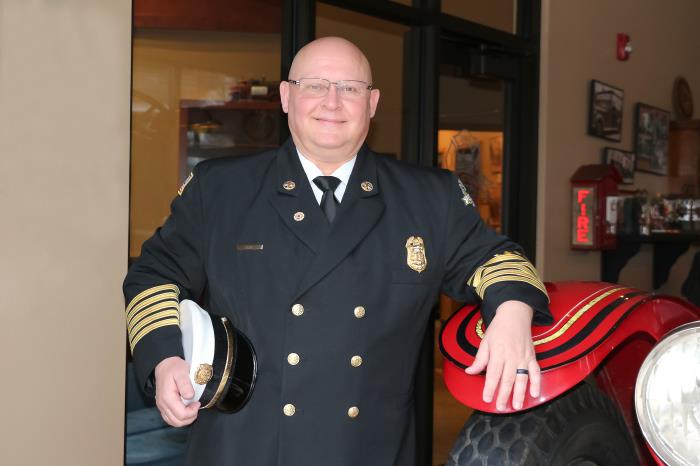 A Word from the Chief
Welcome to the website for your Coeur d'Alene Fire Department. Please explore the various pages of the site and meet our dedicated personnel. You can learn about our equipment, and our programs as well as discover fire safety tips for your home and business.
The Coeur d'Alene Fire Department is a class three rated City by the Idaho Survey and Rating Bureau. That is as high a fire defense rating as there is in our State. We are a full-service Fire Department providing fire, emergency medical first response and transport, and technical rescue services to our valued residents and visitors. Last year we responded to nearly 10,000 calls for service which makes us one of the busiest Departments in our State. We do this out of four fire stations and a minimum on-shift staffing level of twenty-one personnel. Fire Station #1 houses our Ladder Company, an ambulance, and our on-duty Battalion Chief. Station #2 houses an engine company and an ambulance, Station #3 houses an engine company, Station #4 houses an engine company and an ambulance, and our new Marine Facility which houses our Fireboat.
As members of the Kootenai County Emergency Medical Services System (KCEMSS) we provide Paramedic coverage as well as transport responsibilities to the southern part of Kootenai County. We offer continuing education as well as a quality assurance program to volunteer ambulance services in our response area. All members are certified to at least the EMT-D level with a majority being certified to the EMT-Intermediate level. We have paramedics at all three stations.
We are proud to be one of three State of Idaho Technical Response Teams. Along with the Boise Fire Department and Pocatello/Twin Falls Fire Departments, we will provide a technical response to our State. We are also very proud to partner with the Idaho Disaster Dogs, a K-9 search and rescue team made of members of our Department. This team works closely with the Washington Federal Task Force and has been deployed to numerous National incidents this last year including the hurricanes in Hawaii.
Our special events section is continually working to plan and organize the many events held in our City. The biggest is Ironman Coeur d'Alene where over 2,000 athletes from throughout the world compete in this grueling event.
If you have any questions, please do not hesitate to contact me or any member of our staff. We are here for one and only one reason, to serve you.