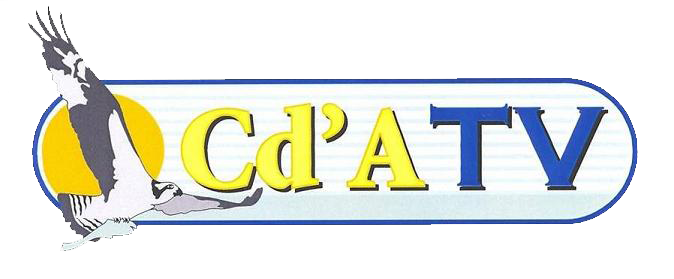 GREATER COEUR D'ALENE AREA
GOVERNMENT/PUBLIC EDUCATION CHANNEL
The mission of CDA TV is to enhance the community's public information and communications system, involve the community in local government decision making, and provide useful local government/public education information to general and specialized audiences.
In 2004, the City of Coeur d'Alene renegotiated its franchise agreement with Adelphia (now Time Warner Cable). Part of that agreement was the creation of the City's government/public education channel, CDA TV.
In January 2005, the City aired the first live City Council meeting on CDA TV. Additionally, the City Bulletin Board began airing at the same time. Since then, the City has added the airing of the Planning Commission meetings, Parks & Recreation Commission meetings, as well as the Lake City Development Corporation meetings. The Bulletin Board has expanded to include Upcoming Events and Community Connections.

NOTICE TO TIME WARNER SUBSCRIBERS:

If you have a Time Warner conversion box, you would receive CDATV on Channel 19. If you have a digital t.v., without the box, CDA TV is on Time Warner Channel 97-104. If you have a non-digital box, then the channel is not accessible.

If you do not have the Time Warner digital converter box and you are no longer receiving CDA-TV, you may need to auto-turn your television set for the new cable channel designation. To perform the auto-tune properly, when prompted, choose the "Cable" setting. You may need to refer to your television's operations manual to find out how to begin the auto-tune process for your specific make and model. Generally, this setting is found under the "Menu" setting and can be accessed using your remote control. The auto-tuning process may take 20 minutes or more.