Public Art "Fish & Game"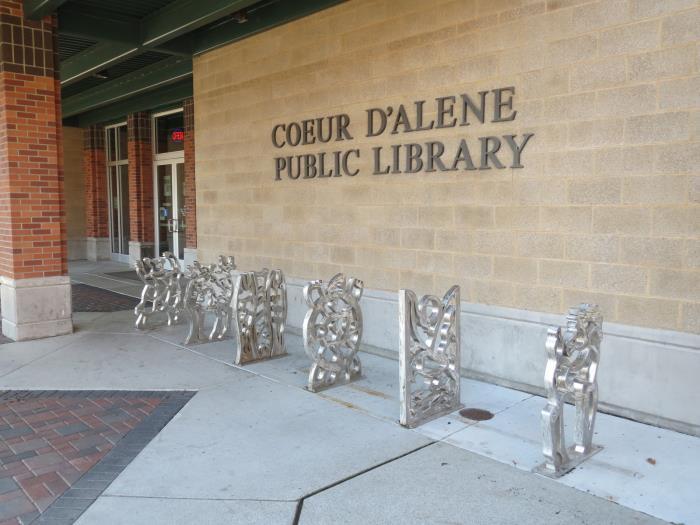 "Fish & Game"
Artists: Allen & Mary Dee Dodge
Location: Coeur d'Alene Public Library
In January, 2018, the Coeur d'Alene Arts Commission issued a Call to Artists for a bike rack to be located in front of the Coeur d'Alene Public Library (upper level). The goal was to have a bike rack that was both artistic and functional and that would entice patrons to park their bikes at the rack. The total amount of funding for the bike rack was $9,000.00.
"Fish & Game," a series of six wildlife figures created in brushed stainless steel, was one of four (4) finalists selected by the Selection Committee, which consisted of seven (7) voting members, including arts professionals, artists, citizens, and a council member. The racks were installed in September, 2018.