The Explorers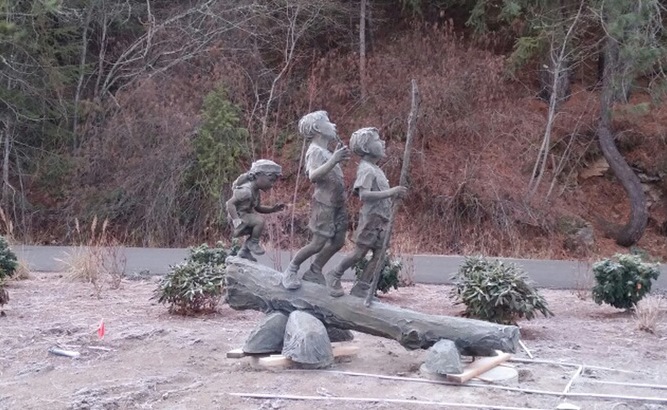 "The Explorers"

Artist: Jane DeDecker
Location: McEuen Park


In 2013, the Coeur d'Alene Arts Commission issued a Call to Artists for an interactive sculpture to be located at the South/Center Trail Confluence of McEuen Park. The goal for the sculpture was to significantly beautify the southern side of the revitalized McEuen Park. It was meant to be a piece of art visually enjoyed by visitors to the park, as well as a feature of the park with which young and old alike can interact in a unique way. The total amount of funding for the piece was $85,000.00.

"The Explorers," a bronze sculpture by artist Jane DeDecker, was one of four (4) finalists selected by the Selection Committee, which consisted of seven (7) voting members, including arts professionals, artists, citizens, and a council member. Maquettes were displayed for public comment at the Coeur d'Alene Public Library.

In the artist's own words, "The act of make-believe is something we all can gravitate toward. Creating worlds in which we rule as we play in nature is a universal childhood game. The Explorers depicts three children balancing their way across a fallen tree. Their attitude makes one think they have just defeated the imaginary dragon and are on their victorious route home. . . . My theme speaks of family and community and a positive affirmative of life. My sculptures reflect the importance of raising children who fulfill their individual potential, live in service to their community, and exercise loving stewardship over the environment."

McEuen Park was dedicated on May 24, 2014.