Public Art Oculus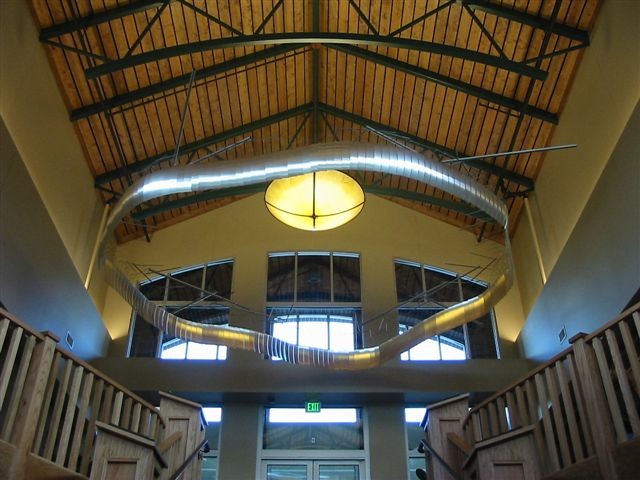 "Oculus"
Artist: Tim Prentice
Location: Cd'A Public Library
Commissioned in 2007 for the new Coeur d'Alene Public Library, 702 E. Front Avenue.
The Coeur d'Alene Arts Commission issued a Call to Artists for public art within and on the site of the new Coeur d'Alene Public Library. Artist Tim Prentice of West Cornwall, CT, provided the kinetic sculpture design and installation. Prentice was one of 57 artists who submitted qualifications for the library interior art. The Selection Committee, consisting of seven (7) voting members including arts professionals, artists, project architect, citizens, and a council member, narrowed the submissions to five finalists and requested that maquettes be prepred. The maquettes were displayed for public comments from January 2 - 30, 2007. On January 31, 2007, the Selection Committee, by majority vote, selected Mr. Prentice's kinetic sculpture for the library grand entryway. The recommendation of the Selection Committee was approved by the Coeur d'Alene City Council on February 15, 2007, and the new library and artwork was dedicated on September 9, 2007.
Kinetic art is art that contains moving parts and depends on motion for its effect. In this particular example, the moving parts are powered by air circulating throughout the library.