Advanced Wastewater Treatment Facility Tertiary Treatment Phase 2 Improvements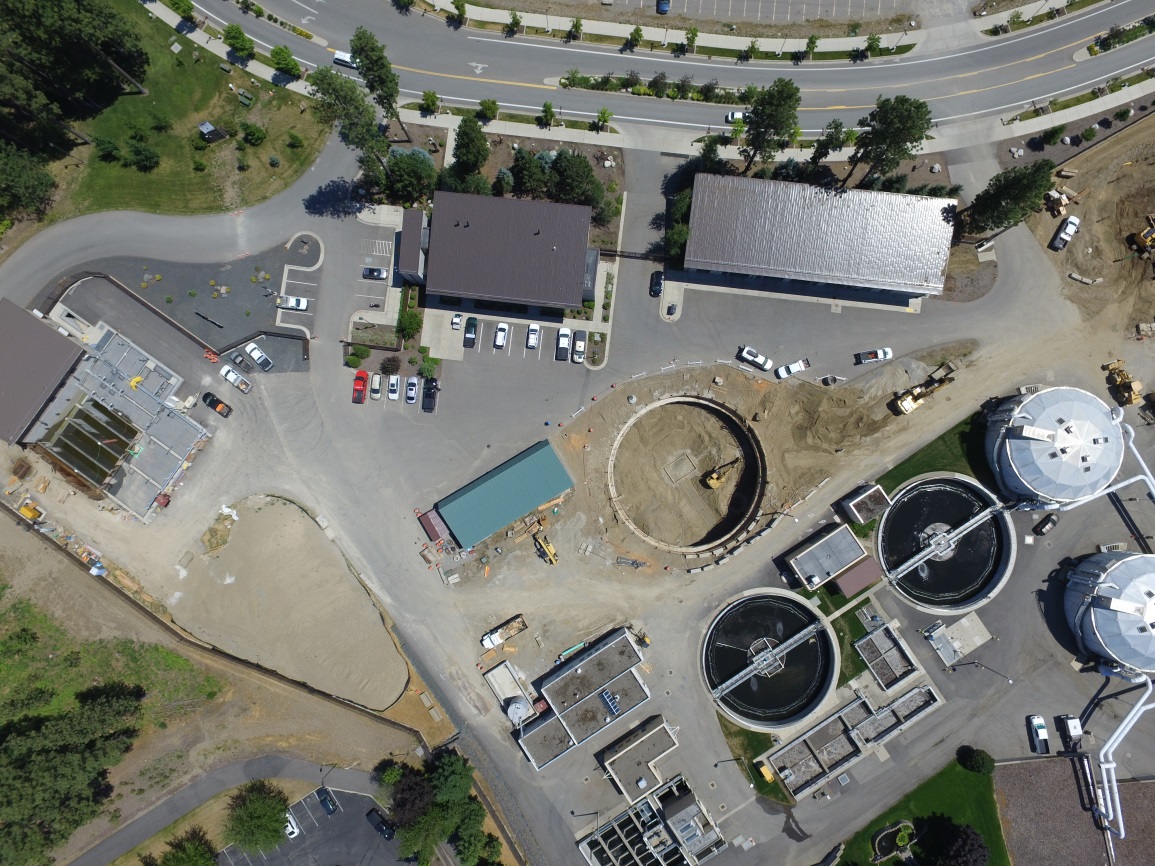 The City of Coeur d'Alene is constructing improvements at the City's Advanced Wastewater Treatment Facility, located at 881 W. Hubbard Avenue, to meet National Pollutant Discharge Elimination System (NPDES) permit requirements and to accommodate future flows. These improvements are a result of the City's 18 month pilot testing performed in 2010 and 2011 for removal of phosphorus to meet the ultra-low phosphorus limits of the 2014 NPDES permit, and are in conformity with improvements defined in the 2012 Update to the 2009 Wastewater Treatment Facility Plan.
HDR Engineering, Inc. (Boise, ID) is the design engineer for this $20M project and Apollo, Inc. (Kennewick, WA) is the construction contractor. The construction of the improvements is scheduled to be completed by December 31, 2018.
Planned Improvements:
1
Tertiary Filtration Upgrades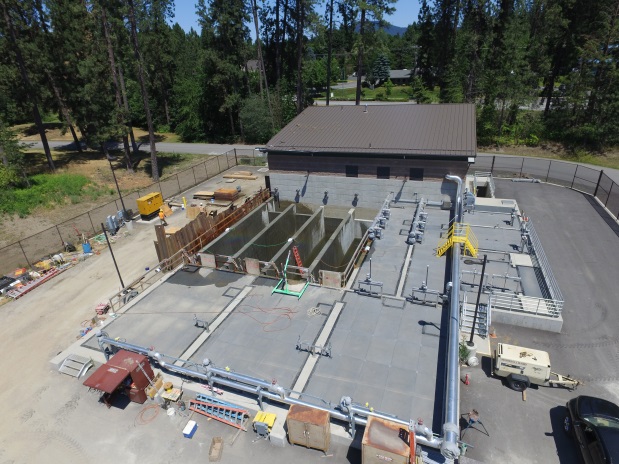 Installation of additional tertiary membrane filtration equipment to treat 5 million gallons of wastewater per day.
2
New Secondary Clarifier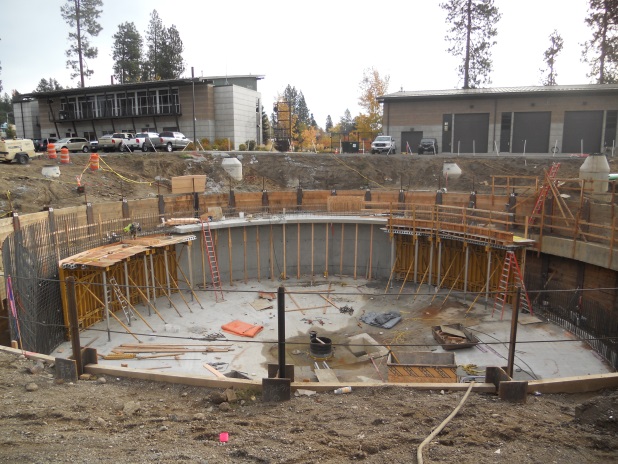 Construction of a third secondary clarifier and associated secondary control building.
3
New Primary Clarifier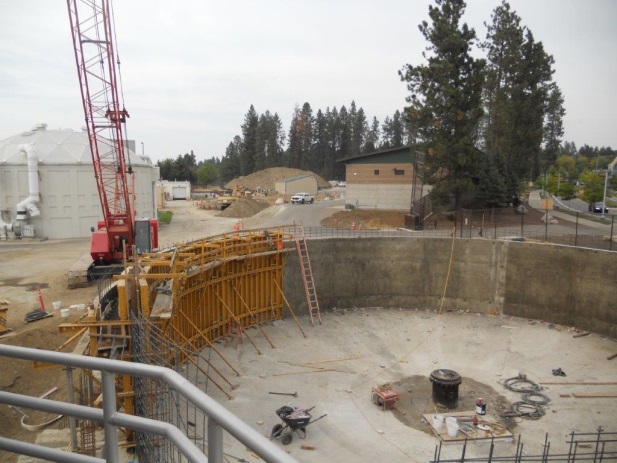 Construction of a third primary clarifier, installation of additional chemical tanks and pumps and other ancillary improvements.
Contacts
Project Manager: James Remitz, City of Coeur d'Alene, (208) 769-2278 jremitz@cdaid.org
Project Engineer: Todd Jensen, HDR Engineering, (509) 343-8490 Todd.Jensen@hdrinc.com
Construction Contractor: Apollo, Inc., Kennewick WA
Construction Contract Amount: $ 16,169,000

Project Updates

As of January 2018, we are at 50% completion on this project and anticipate bringing the new tertiary treatment process online in the spring. The remaining project improvements, including the new clarifiers, are expected to be completed on time and on budget by the end of 2018.