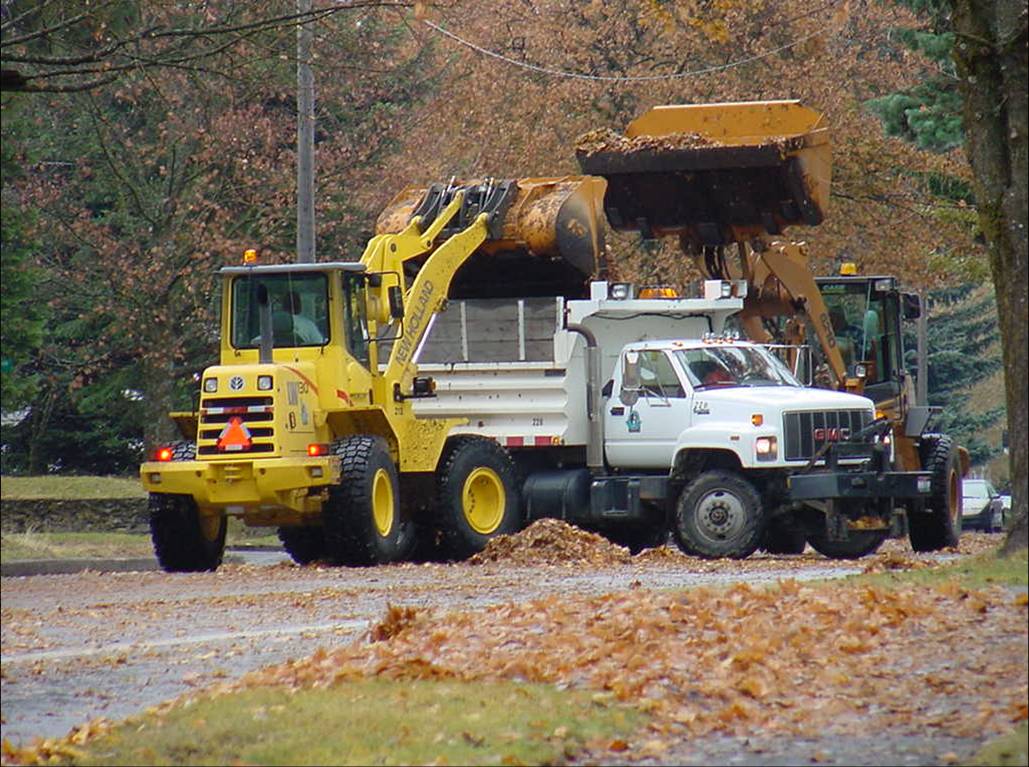 The City of Coeur d'Alene is ready for Leaf Fest 2017 and is inviting residents to rake pine needles and leaves into the streets beginning November 1.
This major annual leaf pickup extravaganza begins November 13, but pine needles are picked up a week prior, starting November 6, because they are not mixed with the leaves. Community members interested in utilizing leaves or pine needles for mulch or landscaping can call the Streets & Engineering Department to coordinate pickup at (208) 769-2233.
Pine needle pickup will be concentrated in the Fairways, Indian Meadows and Pinegrove areas. City Streets Division crews will return to these areas during Leaf Fest, too.
Once November 1 arrives, residents are asked to rake the pine needles a foot away from the curb into the street, ensuring needles do not block storm drains and cause flooding. For those neighborhoods with leaves and not pine needles, leaves can begin to be placed, too.
The City averages 700 loads of leaves per year, equating to 2,000 tons of leaves. The leaves are hauled to the Coeur d'Alene Airport and tilled into the ground to yield a bumper crop of nutrient-rich soil for future use along the Prairie Trail. The City thanks the Coeur d'Alene Airport for its ongoing support and for making this possible by being a part of this sustainable effort.
Additional detail, including an interactive map showing the Leaf Fest pickup zones and an educational video can be found at cdaid.org/leafpickup.
For more information, contact Streets & Engineering at (208) 769-2233.