Bird's-Eye View: McEuen cameras provide up-close look at osprey nests

Three cameras perched high above McEuen Park provide an opportunity to view osprey nesting in their natural habitat. Osprey have been nesting on the poles since the mid-1980s. Parks and recreation director Steve Anthony said initially, it is believed the birds were attracted to the warmth of the lights on the 70-foot poles, used to illuminate the ballfield before the park reconstruction. Since the osprey had established themselves on the poles, the nests were not removed as part of the redevelopment project. "We see it as another park amenity," Anthony said.

Osprey Hatchling Status Update.
On Thursday July 5th, 2018, Biologist Janie Fink Veltkamp (Birds of Prey Northwest) with the assistance of Tom and Nick Cline (Thorco Electric) removed one of the osprey hatchlings from the nest after observing the hatchling was entangled in fishing line that was brought into the nest. The line was wrapped around both legs and had caused visible damage to the osprey's legs. Janie determine it best to remove the bird from the nest and begin rehabilitation at Birds of Prey Northwest.
Video of the rescue can be seen by clicking here.
We will update the status of the young osprey as information becomes available.

Janie Fink Veltkamp, executive director of Birds of Prey Northwest is a consulting biologist for the visitors in these nests. If you have any questions about the birds in our nests, please direct questions to the Sandpoint Online Osprey Frequently asked questions available here:
(Please note the below link will take you to another website, not operated by the City of Coeur d Alene.)
Osprey Frequently Asked Questions


This project was made possible by the generous contributions from the following groups;
By the many friends of Roger Young, a former educator, outdoor enthusiast, birder and lifetime resident of
Coeur d'Alene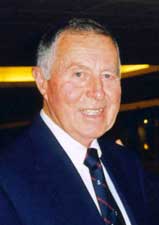 Dr. Mary Sanderson, in memory of Jim Elder, a community activist, volunteer and longtime
Coeur d'Alene resident
Cameras were installed by;
Cameras were donated by;