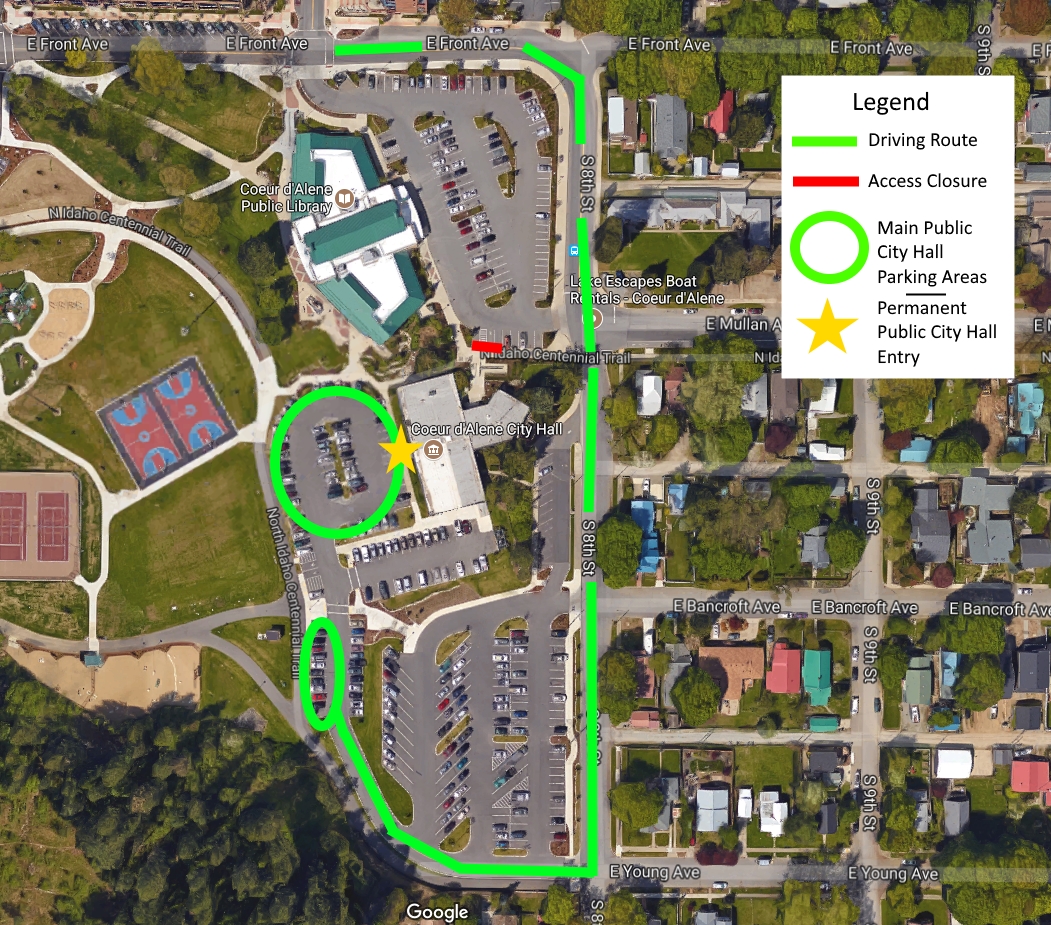 Coeur d'Alene City Hall will no longer be accessible to the public from the upper parking lot starting on Monday, Oct. 23.
The newly remodeled lower level of City Hall has opened to the community and all public access will be from the lower level parking lot (see map) at 710 E. Mullan Avenue. This is a permanent change to accessing City Hall.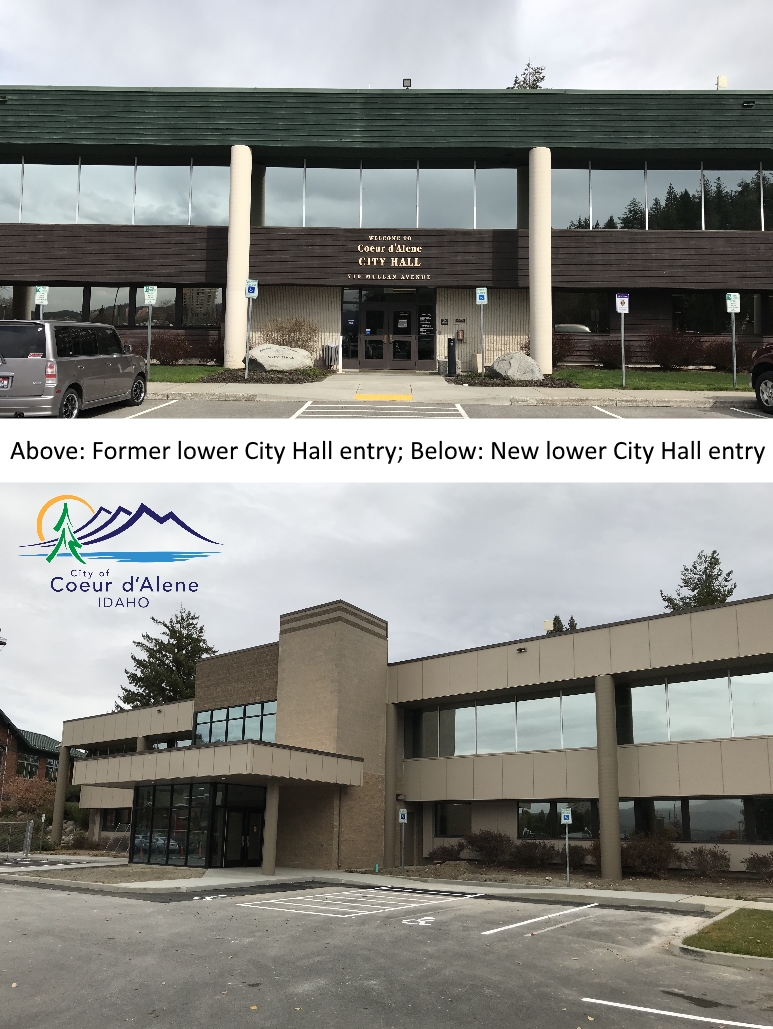 Improvements of the $1.9 million remodel are focused on improving the experience for visitors, including a new customer service center, upgrades to the HVAC systems, new ADA-compliant bathrooms and security upgrades for public and staff safety.
The first remodel phase by contractor Ginno Construction included the lower level improvements and work to prepare a new, ADA-accessible elevator shaft, which will be accessed from what is now the entrance on that level. The second phase of construction includes renovation of the upper floor, which will eventually be accessible via the new elevator or the main stairway.
New construction fencing will be placed around the east parking lot behind City Hall so that the contractor can utilize the area for its work. Signage will also be in place by Monday morning guiding the community to the new entry point and main parking area for City Hall.
Residents and businesses are encouraged to utilize the City's website at cdaid.org for online utility bill pay or to mail payments, and contractors can apply for permits, submit plans and schedule inspections at the City's website as well. This will help avoid having to make a trip to City Hall during the active construction period.
The City thanks the community for its patience during this important improvement work.
For more information, visit cdaid.org/remodel.