More than a dozen community volunteers, including a group of local Girl Scouts, dedicated their time on a brisk and rainy Saturday morning to plant trees in the Landings subdivision.
Katie Kosanke, urban forester for the city of Coeur d'Alene, said nine Katsura trees and five Tulip trees were planted within the public right-of-way in the neighborhood. The tree planting was initiated by Landings resident Tucker Marcheso.
Volunteers included more than a dozen Girl Scouts from Coeur d'Alene Troop 3003. The tree planting was followed by a free hot dog barbecue at Landings Park sponsored by Sun Valley Tree Service. Among those in attendance at the lunch was City Councilmember Dan Gookin.
During the event, Coeur d'Alene was presented with a Tree City USA award from the National Arbor Day Foundation. This is the 31st consecutive year the city received the recognition.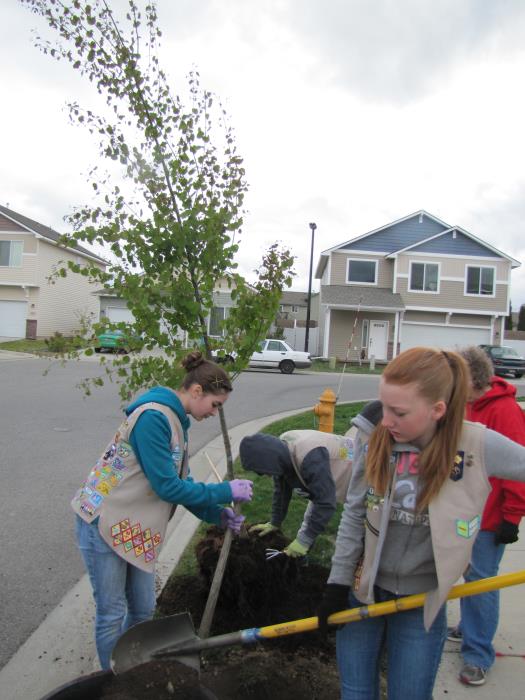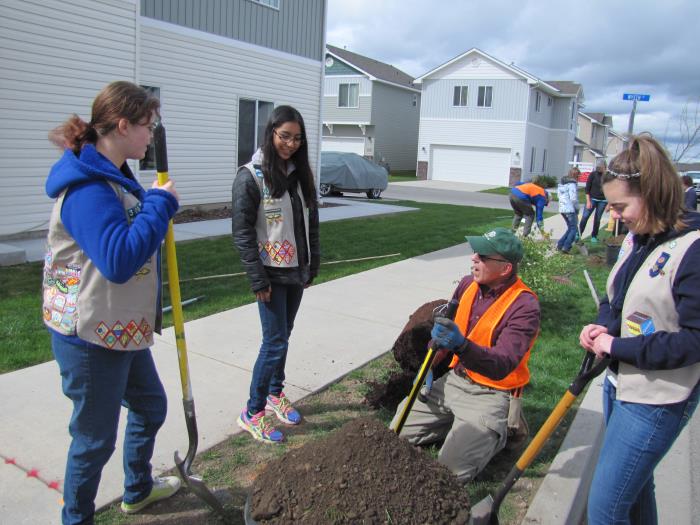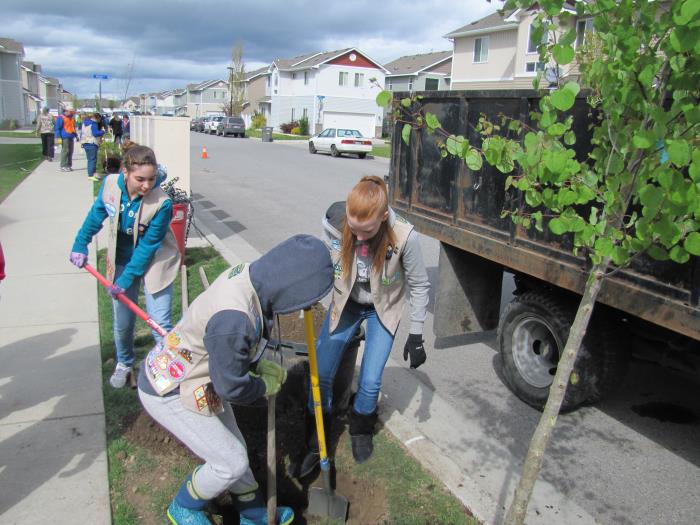 Photos: Members of Girl Scouts Troop 3003 planting trees and pictured in these photos include Crista Falk, Abby Quigley, Emily Osborne, Syranie Kinsey, Ruthy Winton, and Hannah Raschke.