Jim Washko's Bio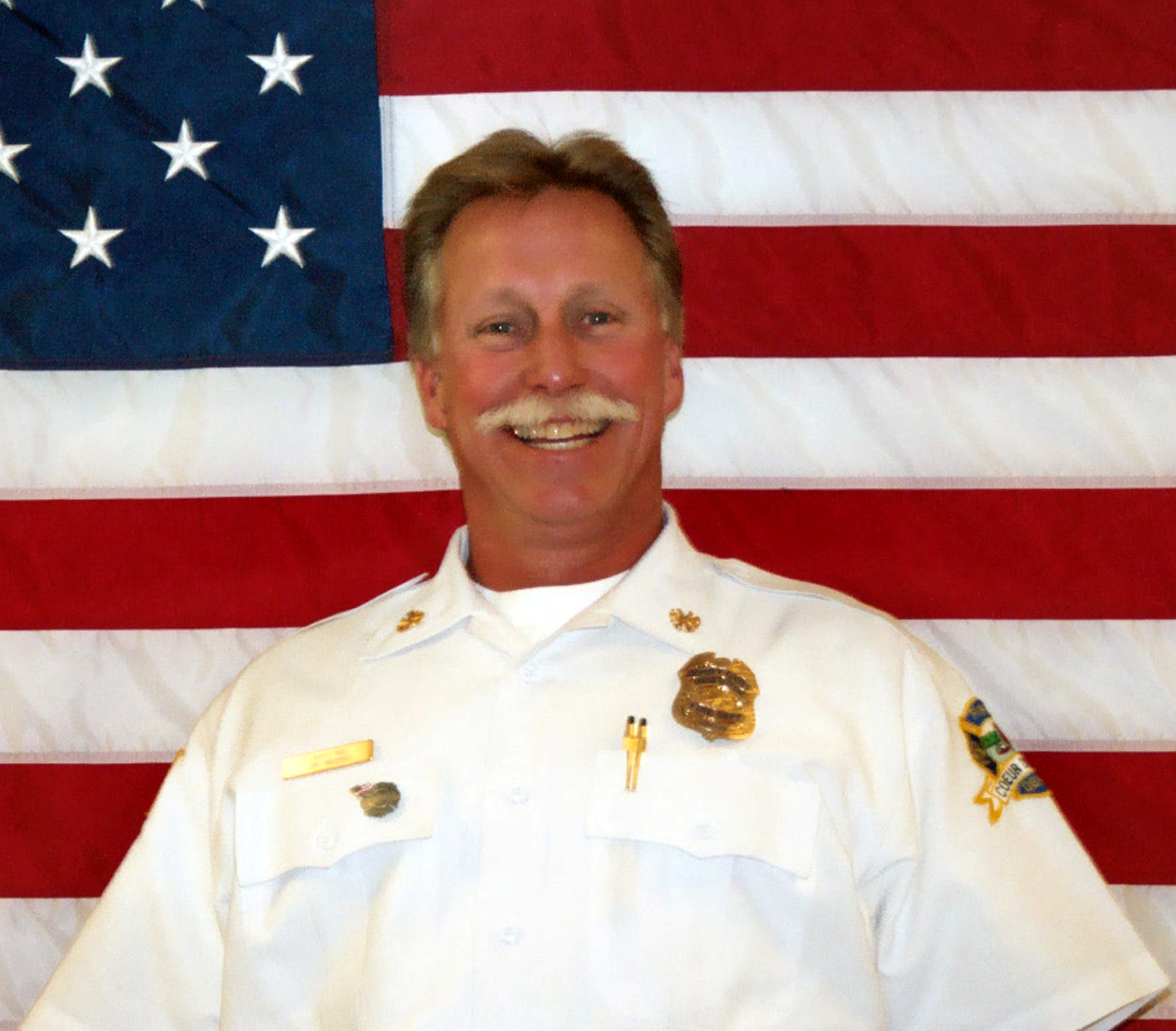 Deputy Chief Jim Washko
Jim Washko has been involved in rescue services for 35 years starting with the Los Angeles County Sheriff's Department, as a reserve deputy for the Altadena Mountain Rescue Team – 1976 thru 1989 also becoming a Street Deputy in 1986. He was also a Reserve firefighter for the Monterey Park Fire Department 1983 – 1985. Jim was hired as a full time firefighter with the Fullerton Fire Department, Fullerton, California in 1987 thru 1996. In 1996 Jim relocated his family to North Idaho and was hired by the Couer d' Alene Fire Department. Jim started as an entry level firefighter and has work up the ranks to his present position of Deputy Chief Logistics and Special Teams. In 2001 Jim earned an AAS in Advanced Life Support as part of the first group of fire medics in the department and still holds his Idaho state certification.
Also in his career prior to becoming a professional firefighter, Jim worked construction and became a licensed General contractor in California in 1980, and created JC Washko Construction, and was self employed full time until 1987 when he was hired by Chief Ronny Coleman along with five others that were over 30 years old, because of life and work experiences. Jim continued to work construction on his days off until 2008. Because of his construction experience Jim has been the project manager for all major fire department building projects, which include the Fire Station 2 remodel and Training Facility, New Fire Station 3, New Fire Administration building and the remodel of Fire Station 1.
Jim is also a member and vice-chair of the 911 Advisory Board in Kootenai County, a member of the LEPC, director for Task Force 1 of the Idaho Technical Rescue Team, which is one of three in the state run by the Coeur d' Alene Fire Department.
On his days off he loves to stay physically fit with a swim, bike and run and has completed the Coeur d' Alene Ironman five times and competed in several other triathlons. When he is able Jim also likes to take time to hunt and fish the local area. Jim also takes time to participate in community service for the city Hayden and Rathdrum as a Fire Commissioner for the Northern Lakes Fire District.