Water Department Projects List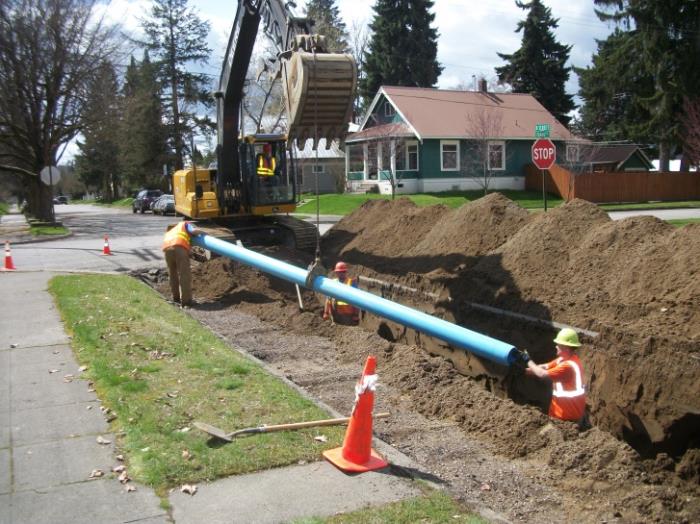 The City of Coeur d'Alene Water Department, as part of its annual maintenance and replacement program, routinely schedules water main and customer service line replacement projects. The Water Department targets those water mains and services that are undersized and inadequate to meet customer demand requirements, or have reached their anticipated service life and may be more prone to failure. Typically these projects are coordinated with the Streets & Engineering Department's annual street overlay program schedule to minimize future road repairs.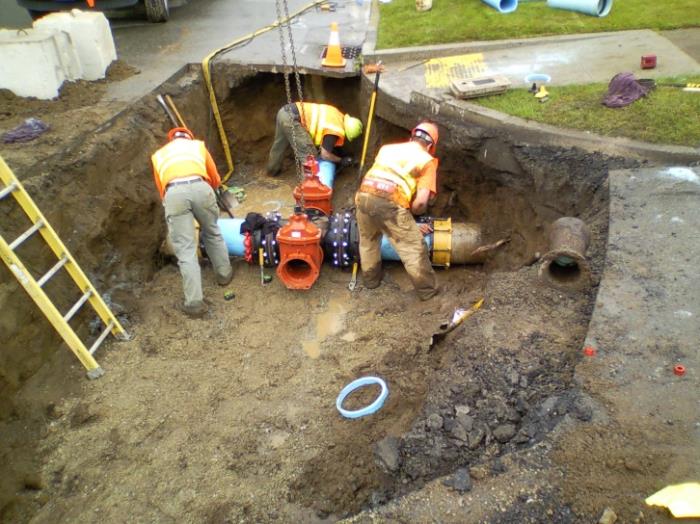 The water main replacement program entails installation of a new parallel water main while keeping the existing water main in service to minimize customer service interruptions. All new customer services and fire hydrants are installed along with the new mains so that all applicable infrastructure is up to date and meets current codes and standards.
The customer service line replacements target old service lines that have had prior problems. At this time the Water Department is working to rapidly replace an inferior service line material known as Yardley that was manufactured in the late 1960' to early 1980's. This material is especially prone to failure at the slightest ground movement. The utility maintenance crew routinely replaces about 150 of these services annually.
Hedberg & Boyd- 1600' of new transmission line on Hedberg & Boyd from Elm to 23rd St:Time line spring

14th St- 640' of new 8" going from Walnut Ave to E Hazel Ave

N Lambert Ln- 300' of new 8" on Lambert from N Crestline Dr to N Richmond Dr

N Military Dr and W Lakeshore Dr- 408' of new 8"

Churchill & Dalton- New 8" meter & vault for Oak Crest trailer park. Time line spring

Canyon Dr & Fairway Dr from Spaulding to Woods Ln- Multiple Yardley service replacements: Time line June- July- August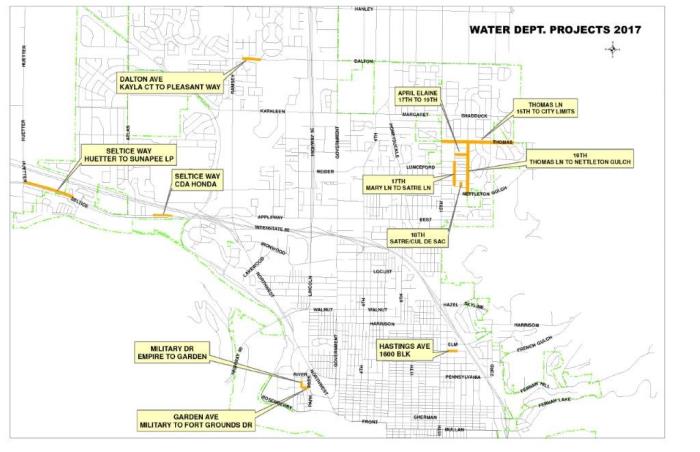 2019 Hydrant Maintenance
Hydrant Maintenance- We will be flow testing and doing general maintenance to 760 fire hydrants. Time line May through September.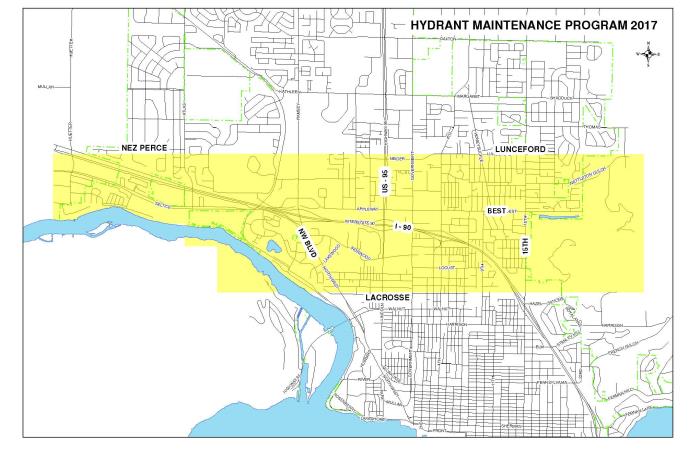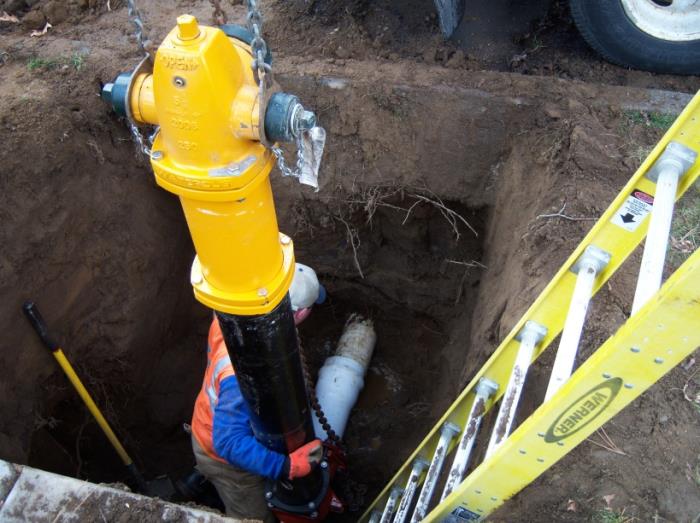 2019 Meter Maintenance
Meter replacement program- This project includes the replacement of 2000 meters Time line May through September.