Crime Analysis






Crime Analysis-Intervention Project
Crime analysis activities include utilizing Geographical Information System (GIS) software and crime reports to produce computer generated maps displaying crime activity geographically throughout the City of Coeur d'Alene and surrounding areas; analysis of the mapping results to identify underlying causes of crime problems; and the implementation of interventions to address the causes. This includes working with other agencies to design, coordinate and implement interventions as prescribed by analysis activities.

An important component of crime analysis involves communication of crime related information within the department, with other law enforcement agencies, and with the community.

Communication within the department includes preparing and distributing crime information bulletins, wanted person/known offender posters and crime trend summaries to law enforcement personnel with the ultimate outcome of increasing the effectiveness of patrol deployment, criminal investigations, special operations, and tactical unit activities.

Communication with other law enforcement agencies includes dissemination of crime analysis information, discussions of interventions and results, and providing mapping services.

Communications with the community involve crime reports and crime maps posted on the police department's website.
Contact Information
Coeur d'Alene Police Department
Crime Analysis / Intervention
3818 Schreiber Way
Coeur d'Alene, ID 83815

Phone:(208)769-2291
Fax: (208)769-2344
E-Mail: crimeanalysis@cdaid.org
TIPS: TIP 411
or (208) 769-2296
*NOTE*: If you require immediate assistance outside of business hours, contact the main line at (208) 769-2320.

Find out what is happening in your neighborhood! The CommunityCrimeMap.com service provides the Coeur d'Alene Police Department with an easy-to-use web-based service for managing and controlling the sharing of crime data with the public. Click the link below to find out what is happening in your neighborhood and sign up for crime alert bulletins!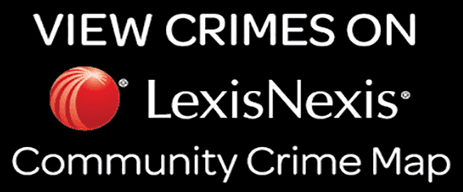 COEUR D'ALENE CRIME MAPS


Crime Statistics
In compliance with Idaho Code 67-3006 and 67-2915, the Coeur d'Alene Police Department submits crime data under the Idaho Uniform Crime Reporting Program. Data is compiled statewide and published annually in a Crime in Idaho report.
Crime in Idaho (including Coeur d'Alene)
In compliance with Idaho Code 67-3006 and 67-2915, the Coeur d'Alene Police Department submits crime data under the Idaho Uniform Crime Reporting Program. Data is compiled statewide and published annually in a Crime in Idaho report.
Crime in Idaho

The gateway to statistics from over 100 U.S. Federal agencies: