Government Way Widening Project - Hanley Ave. to Prairie Ave.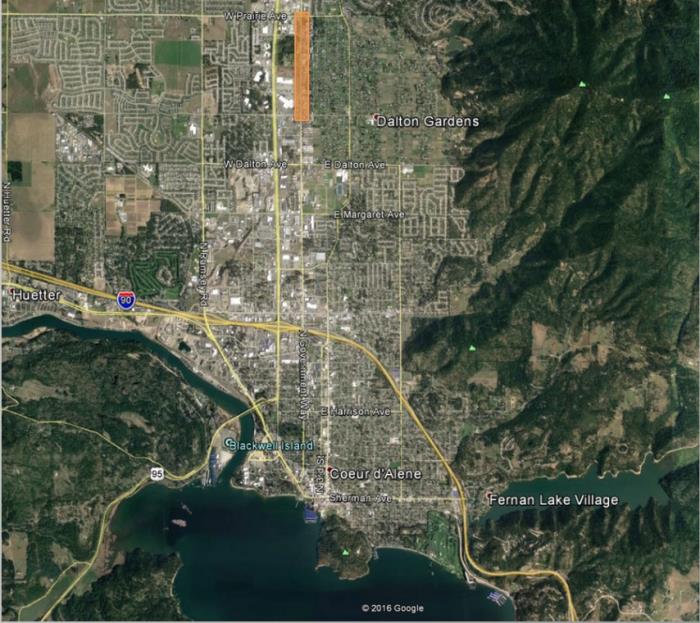 Government Way will be reconstructed to include two travel lanes in each direction, a center turn lane, two buffered bike lanes, and sidewalks. Traffic signals will be reconstructed at Hanley Ave, Canfield Ave, and Prairie Ave. Street lighting, water, sanitary sewer, and storm water improvements will be completed with this project. No detours are anticipated for this project, but traffic will be restricted to one lane in each direction. Traffic will be on an asphalt surface at all times and businesses will be open during construction. Traffic congestion is anticipated to be high through the Government Way corridor during construction.

NOTE: Due to a high bidding climate, this project was delayed due to lack of available funds. The City and its partners hope to get this work started in Spring 2018.
Contacts
Project Manager: Chris Bosley, PE, City of Coeur d'Alene, (208) 769-2216, cbosley@cdaid.org
News & Information
Engineer's Estimate: $4,000,000 to $4,500,000
Advertisement: TBD
Pre-bid Meeting: TBD
Bid Opening: TBD
Contractor: TBD
Start-up Date: TBD
Substantial Completion Date: 2018