The Cd'A Recreation Department provides a comprehensive recreation program designed to fulfill the leisure time interests and recreational desires of our community. We strive to offer a wide variety of programs and activities in order to reach as many community recreational needs as possible.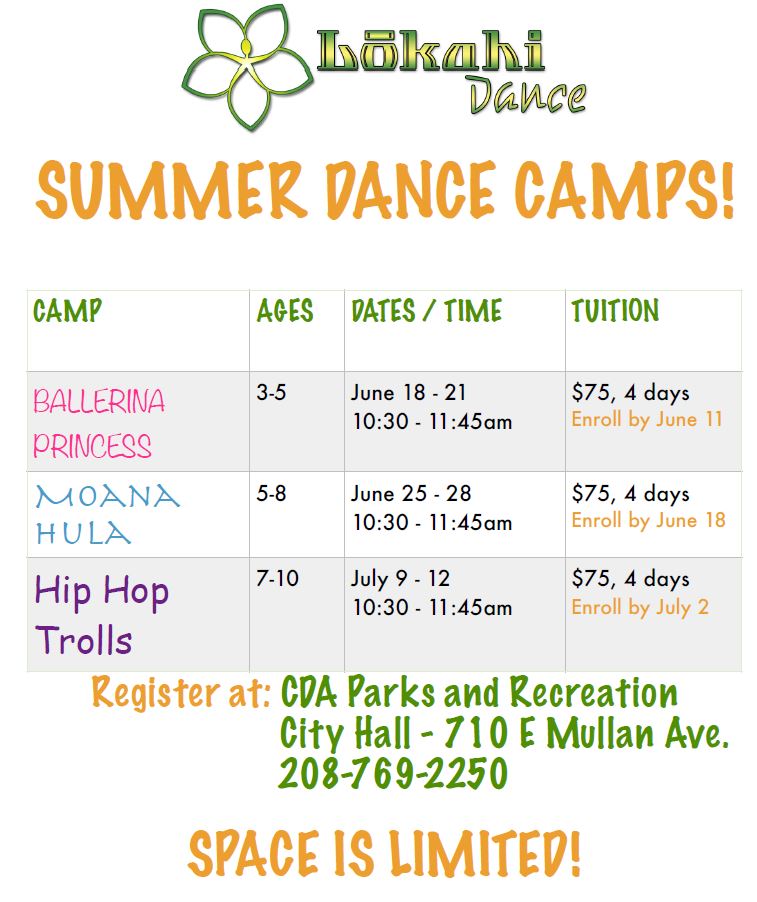 Learn to Ride!
The Cd'A Recreation Department is excited to announce our first offering of the Strider Bikes Learn to Ride Program for children ages 2-5.
Strider No-Pedal Balance Bike is the perfect tool for learning to ride, teaching balance, and instilling riding skills in children.
This is a 4 lesson session designed to get kids started riding independently.
Advantages of Riding a Strider
Are ultra lightweight and easy to control
Increase balance, coordination, and confidence
Allow children to focus on learning balance first
Are free of chains, pedals, and protrusions that can harm a child
Provide a safe, smooth, and natural transition to a pedal bikeCost is $30 per child for instruction or $100 to purchase a bike(Includes instruction)
This class will be held July 16th-19th from 9 to 10 a.m at McEuen Park
COEUR D'ALENE RECREATION/FRONTIER ICE ARENA
LEARN TO SKATE
Ages: 3 – Adult
Website: www.lakecityfigureskating.org
It's time to lace up your skates and give skating a try!! Introductory
skating lessons for aspiring figure skaters and hockey players. In these
4-week sessions, skaters will learn the basic fundamentals of skating
through group instruction, fun games and music. All skaters will also
receive a pass for Tuesday night public session to practice.
Location: Frontier Ice Arena, 3525 W. Seltice Way, Coeur d'Alene
Fee: $50
Classes – Days/Dates/Times
Tu 8.15-9.5 5pm or 5:45pm
Tu 10.10-11.7 (No class 10.31) 5pm or 5:45pm
Tu 1.2-1.23 5pm or 5:45pm
Tu 2.27-3.20 5pm- 5:45pm
Tu 5.1-5.22 5pm or 5:45pm




A partial waiver of fees may be available for seasonal sports league activities listed in our activities guide, if a request is made based on need and available funds. Funds are limited and come from public donations. To apply, or make a donation, please contact our office. A description of what is available can be found in our scholarship policy.