The Cd'A Recreation Department provides a comprehensive recreation program designed to fulfill the leisure time interests and recreational desires of our community. We strive to offer a wide variety of programs and activities in order to reach as many community recreational needs as possible.


NOTICE: CITY BEACH




Starting with the 2016 Summer season, The City of Coeur d' Alene will no longer be staffing City Beach with lifeguards. All City of Coeur d' Alene beach space will be swim at your own risk as posted. Please continue to observe all park and beach related rules, laws and ordinances.


BASEBALL SUPERVISORS
NEEDED!
The City of Coeur d' Alene Recreation Department is currently seeking applications from those interested in Supervising and officiating boys youth baseball.. Starting hourly wage is $10.00, 10 to 15 hours per week. Requires confident personality, ability to work with parents and coaches and sports knowledge and background and basic baseball officiating skills. Applications are available online, or at City Hall, 710 E Mullan Ave. Coeur d Alene, ID 83814 (208) 769-2250.


Take Flight Early Education
(In cooperation with the Cd'A Parks & Recreation Department)
Summer Session
Take Flight Early Education is offering a short summer session to make sure your child is ready to start Pre-K through 1st grade this Fall. We will have fun educational projects and games while making sure that they retain all they have learned this past year. We also provide extra support for those struggling with math and literacy skills. We will help you give your child a strong start this Fall! Class is July 5th-28th. It runs Tues/Wed/Thurs 9:30-12:30. Open to children 4-6 Tuition is $175 for the month. Instructor has been teaching Preschool and Kindergarten for 6 years.
More information on the school is available at www.takeflightpreschool.com or by request through Parks and Rec.
REGISTRATION FORM

INDOOR SWIM LESSON REGISTRATION
Registration will begin Monday, August 1, 8 AM, for the next six week session of indoor swim lessons sponsored by the Coeur d'Alene Recreation Department and held at the McGrane Center. Classes offered are Parent-Tot and 3 year olds and above with different levels. Classes are held on Monday or Wednesday evenings. Classes start Monday, August 8 or Wednesday, August 10. Classes are held in the evenings. Registration will take place at the Coeur d'Alene City Hall Recreation Department, 710 Mullan Avenue, starting at 8 AM. Cost is $37.00 and cash or check only accepted. There is limited registration. No pre-registration is allowed.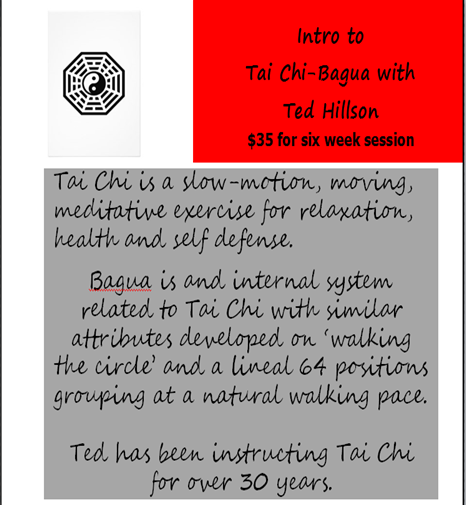 CLASSES WILL BE HELD STARTING JUNE 6TH AND RUN THROUGH JULY 11TH.
CLASSES WILL BE HELD IN THE MCEUEN PARK PAVILION.
PRINTABLE REGISTRATION FORM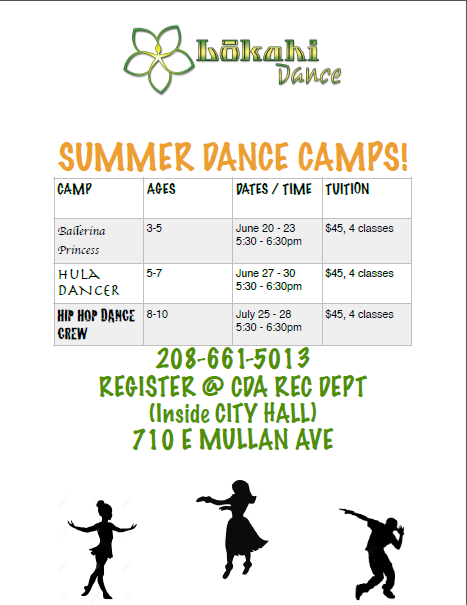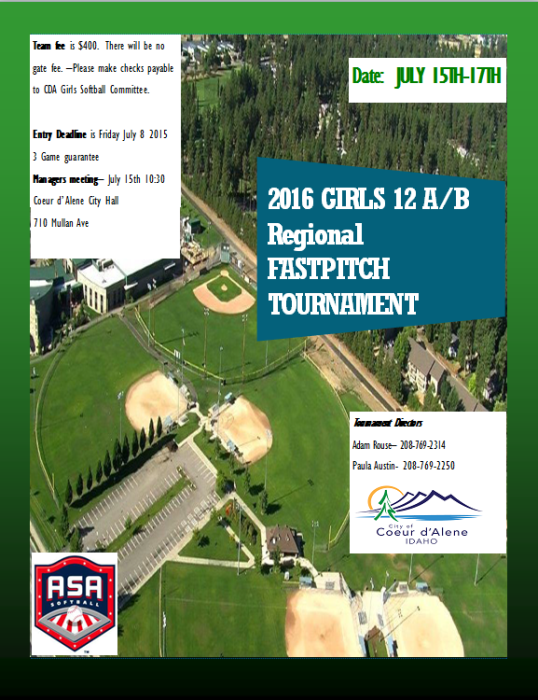 FUNKEYS - Piano/Keyboard for Beginner Kids Grades 1-3
NOW REGISTERING
Instructor: Degreed instructor Allyson Gross has been teaching North Idaho kids & adults since 1988.
Location: Mountain Vista Music, 12955 N. Westwood Dr., Hayden, Idaho
A fabulous, FUN way for your child to learn piano! Kids play real songs using both hands from the first lesson, read and write musical notes and symbols, play rhythm instruments, and gain confidence through group singing and piano games. Fully orchestrated accompaniments in class inspire and encourage them; take-home books and CD's keep them playing all week! Classroom instruments provided; home practice instrument required. Classes continue weekly. Limit 4 students per class.
Class times:
Mondays 5:30 – 6:15 - September 12-October 3
Thursdays 4:00 – 4:45 - September 8 – September 24
Fee: $48 *(First Semester Book & CD $9, paid to instructor)

YOUTH SCHOLARSHIPS
A partial waiver of fees may be available for seasonal sports league activities listed in our activities guide, if a request is made based on need and available funds. Funds are limited and come from public donations. To apply, or make a donation, please contact our office. A description of what is available can be found in our scholarship policy.