Basketball - Youth
We are currently recruiting officials for our youth basketball program that starts in November. Please submit applications to the Recreation Department at 710 E. Mullan Ave or call us at 769-2250.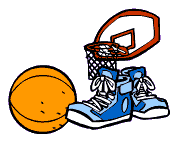 3rd - 8th GRADE BASKETBALL

Registration for 3rd thru 5th grade basketball will be held October 2-13.
Registration for the 6th thru 8th grade league will be held October 16-20.
Players are placed on teams by our staff only and according to grade level and school.
Games will be played on week nights and Saturdays.
Cost is $30 for city residents and $35 for non-residents.


3RD-5TH REGISTRATION FORM

6TH-8TH REGISTRATION FORM

HIGH SCHOOL BOYS BASKETBALL
This will be a combined high school league. Registration will be held December 1-16.
We allow complete teams to be presented if those respective teams bring a sponsor.
Sponsor fee is $135 per team.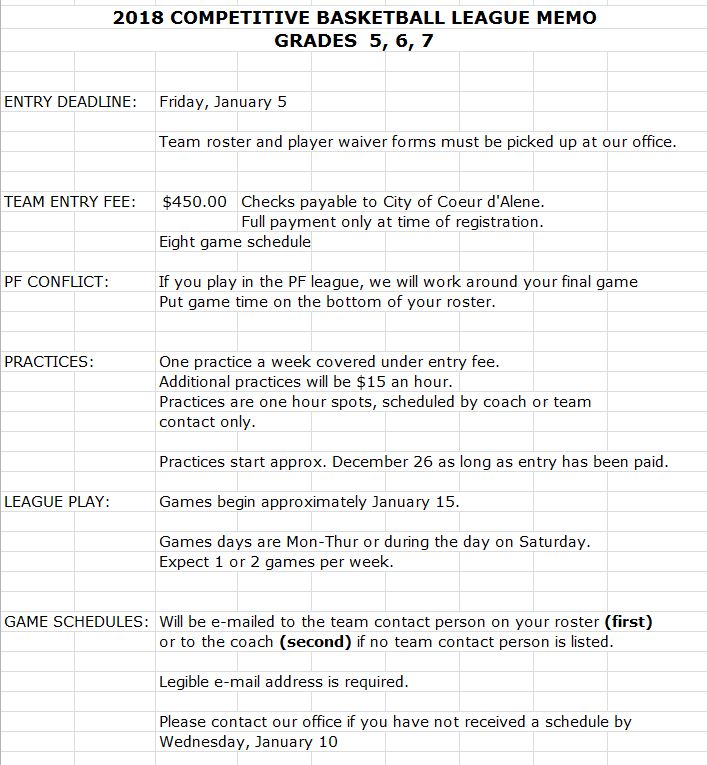 PRINTABLE ROSTER



K, 1ST & 2ND GRADE


Registration will be held January 2- January 13. Teams are
formed by our staff based on grade and school.
Games will be held weeknights and on Saturdays.
Cost is $30 for city residents and $35 for non-residents